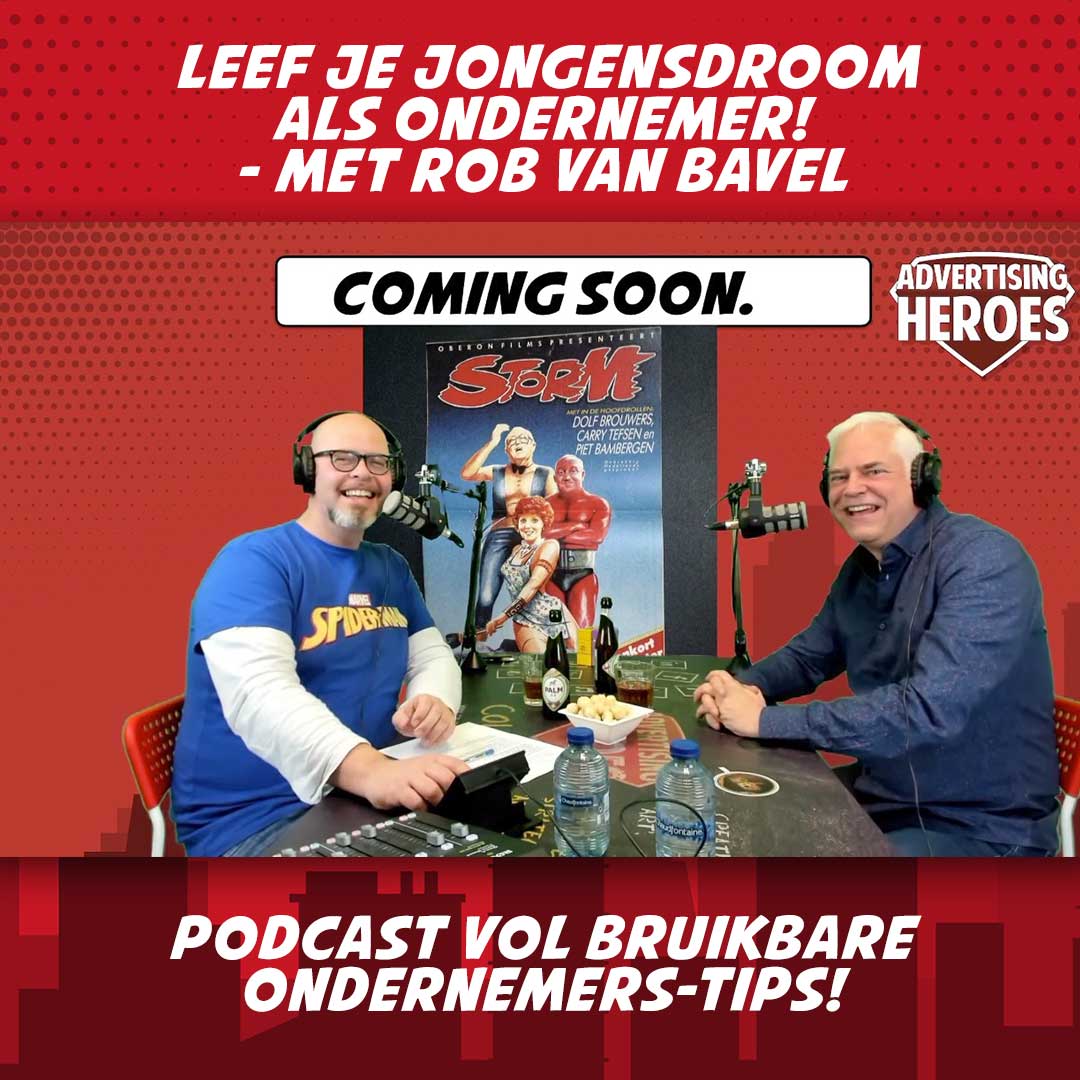 44. Leef je jongensdroom als ondernemer! - met Rob van Bavel
Feb 8th, 2020 by advertisingheroes
Deze aflevering is een soort fan-boy aflevering. Want de inspiratie van Advertising Heroes heeft zijn oorsprong voor mijn liefde voor strips. En ja, als klein jongetje was ik lid van het stripblad Eppo. Rob en ik hebben het over strip-characters als Douwe Dabbert, Storm, Trigië, Elsje, Eppo, Jan, Jans en de Kinderen en andere striphelden. 
Hoe is de fanboy Rob van Bavel eigenaar geworden van een L-uitgeverij en de Don Lawrence Collection en hoe heeft hij de rechten gekregen van zijn striphelden Storm, Trigië en Douwe Dabbert? Oftewel: hoe heeft hij van zijn jongensdroom zijn bedrijf gemaakt? 
Heel veel plezier met deze 44e aflevering van The Advertising Heroes Podcast. Ken jij stripfans, tip ze dan zeker over deze podcast. 
Oh ja, wil je geen aflevering missen van The Advertising Heroes Podcast, klik dan op de volg of follow-button van je Podcast-app!
Share
|
Download(

Loading

)